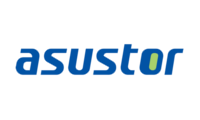 Asustor AS6102T (2015)
The detailed specifications, photos and introductory video of the Asustor AS6102T (AS6102T) NAS. The list of the competitors most often compared to the Asustor AS6102T NAS.
The Asustor AS6102T (AS6102T) Small office / Home office NAS released in 2015. It is powered by Intel Celeron N3050 quad-core @ 1.6 GHz CPU and 2 GB RAM.
It comes with the capability to host digital multimedia contents for remote playback. It has 2 x USB 2.0, 3 x USB 3.0 port(s) that can be used to connect printers and external drives.
The AS6102T device has 2 x 3.5" SATA III bay(s) and 2 x Gigabit Ethernet LAN interface(s).
Table of contents:
Asustor AS6102T (AS6102T) pictures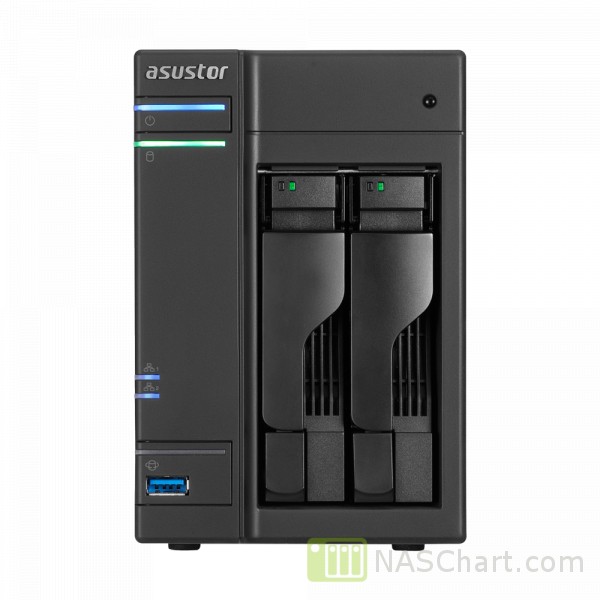 Asustor AS6102T (AS6102T) specifications
Brand

Name

AS6102T

Type

AS6102T

Launch

2015

Class

Small office / Home office
Body
Dimensions

163.5 x 108 x 230 mm

Weight

2 kg
Disks
The Asustor AS6102T supports RAID configurations. This NAS device is compatible with SSD drives.
Disk bays

2 x 3.5" SATA III

RAID

JBOD
RAID0
RAID1

SSD support

yes
Network
The AS6102T serves as a non-stop download center. You can download and share files directly from AS6102T device. The AS6102T device is a media center with DLNA/UPnP support. By using DLNA/UPnP digital devices, such as HDTV sets, Sony PS4, Microsoft Xbox One, you can view photos and play videos, listen to music stored on the NAS. With the iTunes server, you can share and play the music file supported by iTunes player installed on any Mac or Windows PC on the home network.
LAN ports

2 x Gigabit Ethernet

Wireless

yes, with USB dongle

Protocols

P2P support

Media server

DLNA
UPnP
iTunes

Cloud backup

Amazon S3
Dropbox
Google Drive
HiDrive
Microsoft OneDrive
Connectivity
The USB 3.0 ports provide a fast interface for external storage with data transfer rates of up to 4.8 Gbps. The AS6102T NAS comes with eSATA port for connecting external drives with the eSATA interface.
USB ports

2 x USB 2.0
3 x USB 3.0

eSATA ports

2 x eSATA
System
By default, the NAS's flash memory is used to store the Asustor ADM system.
CPU

Intel Celeron N3050 quad-core @ 1.6 GHz

RAM

2 GB

Flash

512 MB

Operating system

Asustor ADM
Power
Power supply

12 V / 5 A

Consuption

16.6 W / 9.5 W

Fans

1 x 70 mm

Noise level

17.7 dB(A)
Features
The Asustor AS6102T features a HDMI port, so you can directly play your movies, videos and music right on your LCD TV.
Specials

Failover and link aggregation
HDMI output
Infrared receiver
Audio output (S/PDIF)
Administration
By default, the AS6102T will attempt to acquire an IP address from the DHCP server. DHCP is a network protocol for automatic IP configuration.
Default IP

DHCP

Default username

admin

Default password

admin
Links
Official site
The specifications above are based on the official data published by the manufacturer, but we also take user reviews into consideration. If you found an error or something lacking in the specifications above for the Asustor AS6102T, then don't hesite and signal the problem to us.
Asustor AS6102T's (AS6102T) comparisons
According to our statistics, the Asustor AS6102T NAS was most often compared on our site with the following devices.
If there's information about the Asustor AS6102T Small office / Home office NAS that you would like to see on this site, then write to our webmaster@naschart.com address.